Back To Our Services
Your garage door springs are a crucial part of your automated doors. They are constantly working hard to ensure that your doors are properly aligned so that it can work seamlessly and smoothly. They are responsible for supporting your doors and providing lift, taking much of the pressure when your door is in operation and when it is not, and it also makes sure that your door is correctly supported to its frame so that it is always safe to use. For these reasons, we at Garage Door Repair Smyrna believe in providing our customers with the best possible services relating to these needs. So, if you need to have your springs installed, replaced, repaired or maintained, give us a call today for further assistance.
Garage Door Spring Installations and Replacements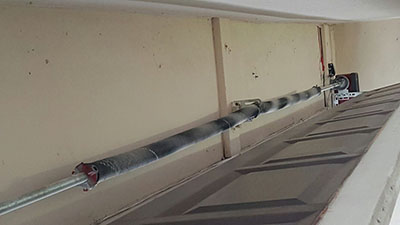 Trust our team of technicians to install new springs for you. We approach each job with care to ensure that when it is done, that your doors are properly secured, balanced and ready to go. If your old springs are looking a little worse for wear, why not speak to us for assistance with garage door spring replacement to ensure that your doors continue to work as smoothly as they should.
Repairing Old and Damaged Springs
Even the sturdiest of springs take damage after a while. The stress of their jobs, the ravages of bad weather and simple old age will eventually take their toll on springs, leaving cracks, rust, corrosion or stress-marks that could undermine their strength and ability. If your springs are on their way out, contact one of our consultants to assist you with overhead or extension spring repairs to ensure that your door is being used safely at all times.
Looking for something a little sturdier?
If you are growing tired with having to constantly replace your damaged springs, why not consider opting for a sturdier solution. Having oil tempered or galvanized garage door springs installed to your system will give them the extra strength that they need, will push back the time needed before repairs or replacements must be done, and may just save you more money on repairs and maintenance in the long run.
Contact Us Any Time
So, if you are looking to have a new set of garage door springs installed, are looking to have your old ones replaced or repaired, or just require a little maintenance to ensure that they keep on doing their jobs properly, be sure to contact our team for assistance and information. We are waiting for your call.
All of our technicians are highly trained and experienced individuals in the field. So if you want to have the job done properly, be sure to give us a call.
Back To Our Services